Camping in Silverton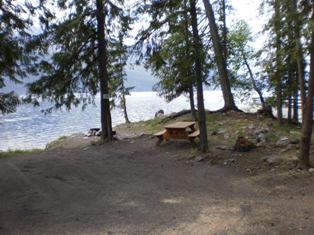 Silverton has one campground separated into two different locations, Lakeside and Creekside. Both are within easy walking distance of Village parks and amenities.
Lakeside campground is situated at the foot of Leadville Street and has 4 sites directly on the lake and 16 sites adjacent. A new feature (built in 2010) are brand new washrooms and shower facilities.
The main campground, as well as the Creekside campground, is capable of accommodating both larger units and tents. Situated along Silverton Creek, the Creekside has an additional 20 sites and is an ideal setting for large groups and people with pets. Ball diamond, children's play ground, tennis courts and bocce pits are located nearby.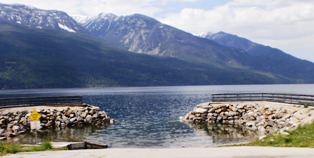 A boat launch is located at the foot of Leadville street and parking is available for boat trailers and vehicles.
Walk across the foot bridge to enjoy the Day Park or simply go fishing at the mouth of Silverton Creek. Gerard rainbow as large as 10Kg have been caught from the shore.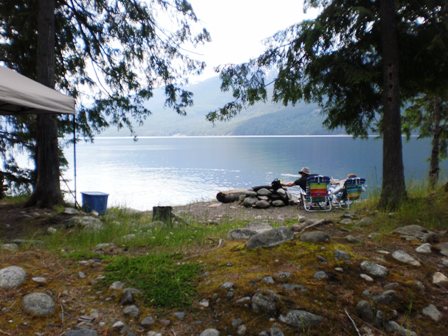 Our campground operates on a first come first served basis. However, we accept reservations for large groups requiring a minimum of 6 campsites. Reservations for these groups are for our creekside sites only. All group reservations must be booked and paid for in advance. We do not accept credit cards. Bookings can be made through the Village of Silverton Office at 250-358-2472.
Rates are $25.00 per night for the sites that sit directly on the lake and $18.00 for all other sites.
For more information Email: administration@silverton.ca or call 250-358-2472